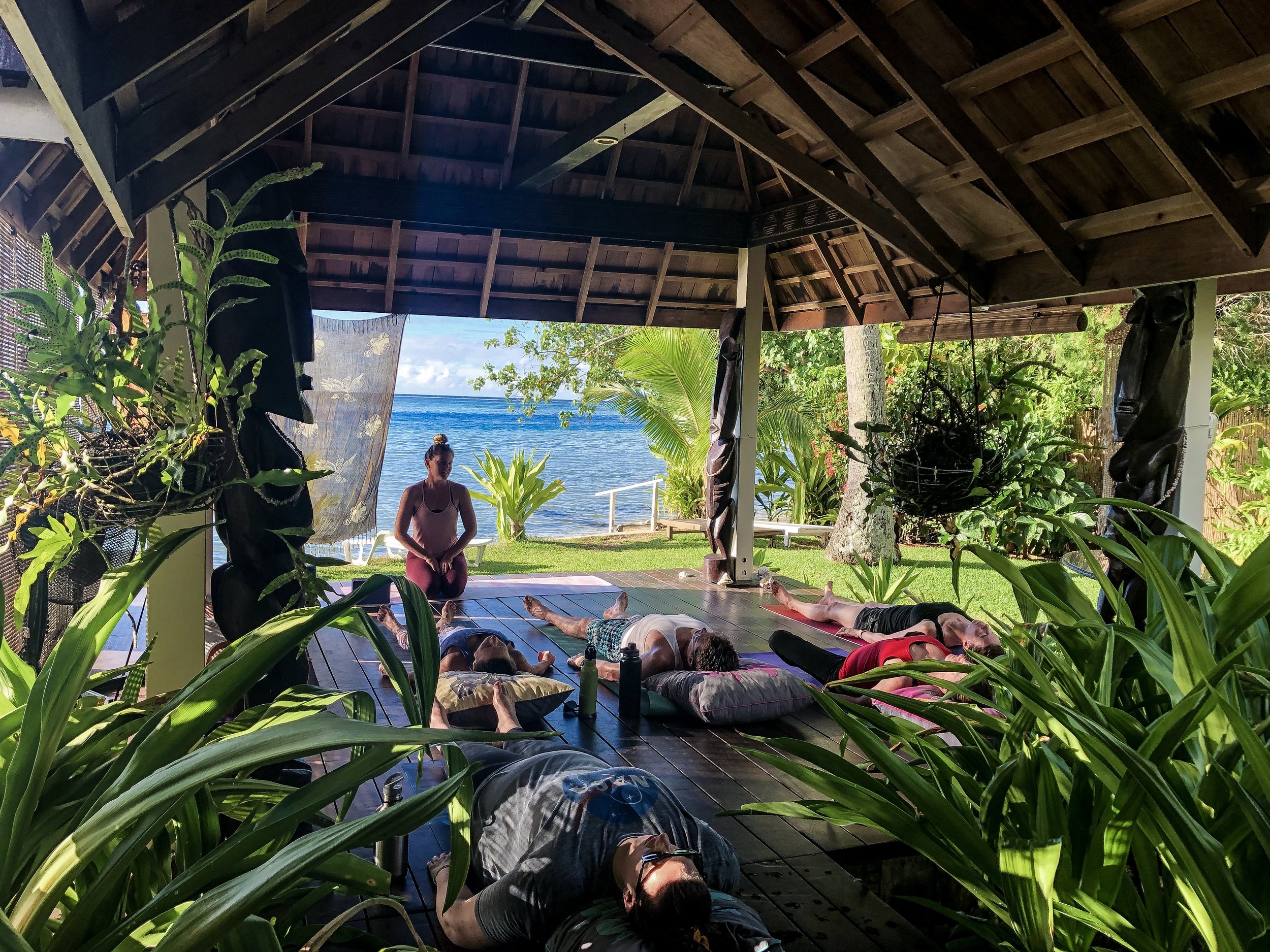 Ayurveda & Yoga in French Polynesia
Polynesian Paradise Retreat
May 17-22 2020 || Ayurveda & Yoga in French Polynesia
Relax, restore, and rejuvenate on the breathtaking islands of French Polynesia. This 6-day, 5-night retreat will focus on Ayurveda and Yoga. Ayurveda is an ancient, holistic, whole body science from India, focusing on self healing. Each morning rise with the sun and enjoy an invigorating Ayurvedic based yoga practice combining vinyasa flow, hatha, and ashtanga. Spend your day soaking up the sun, snorkeling, kayaking, hiking, exploring the island by bike, or relaxing. One night, we go to see the traditional Tahitian dance spectacular. Group afternoon activities will include 2 Ayurveda workshops, restorative/yin yoga, and guided meditation. Ideas and concepts of Ayurveda will be explained throughout the week in an easy to use way. Yoga teachers will receive 30 hours of Continuing Education with Yoga Alliance in the area of Ayurveda. At the end of the week, you will walk away feeling more rejuvenated in the mind, body and spirit and the knowledge to maintain this in your daily life.
Please note: This retreat is located on the island of Moorea in French Polynesia. We recommend to fly into Faa'a, Tahiti International Airport (PPT). Then, you can take the public ferry from Tahiti to Moorea.
For booking or more information: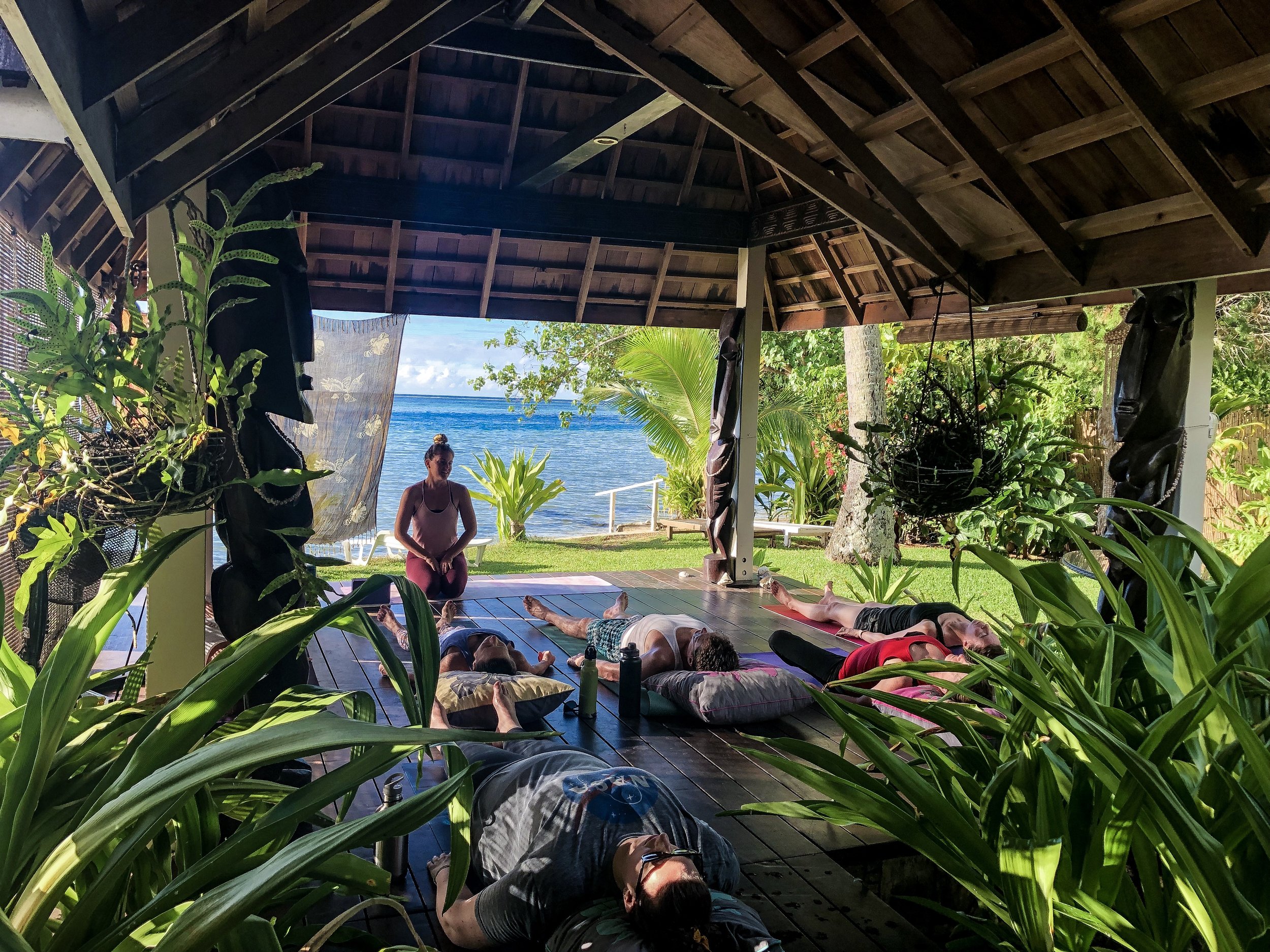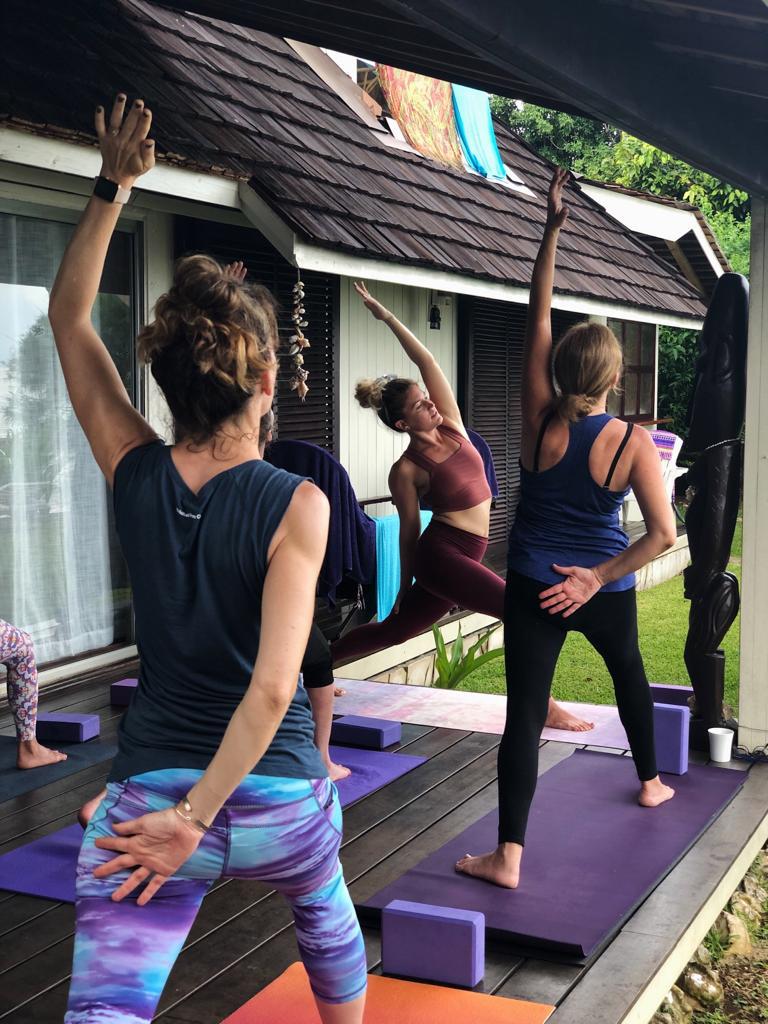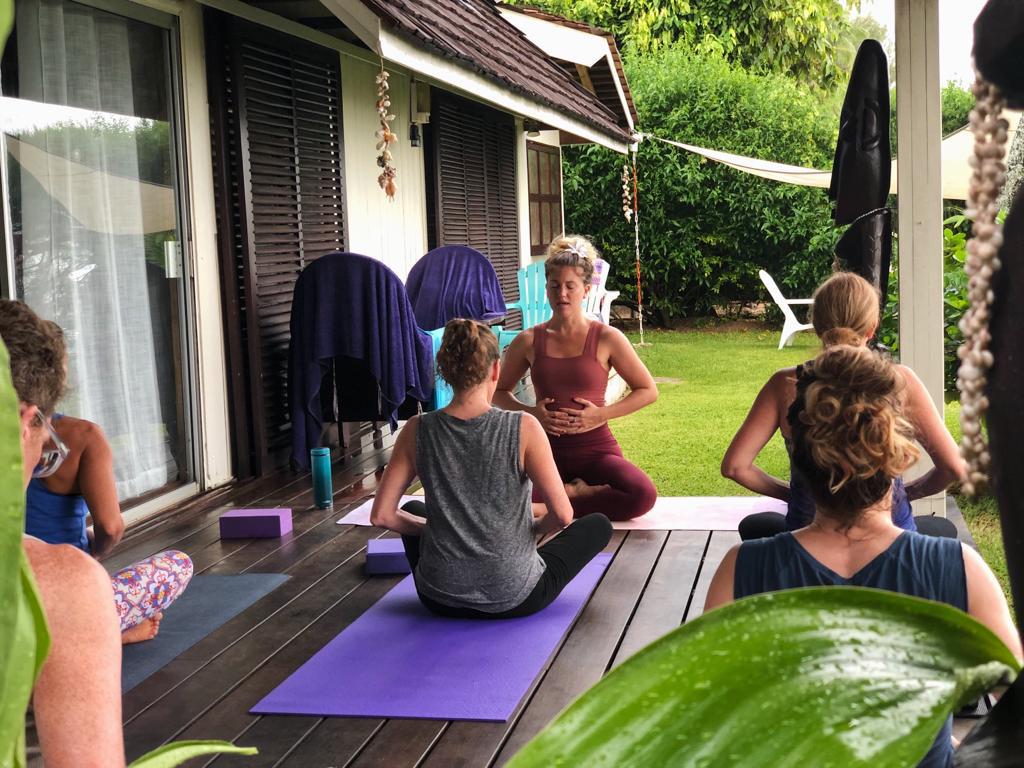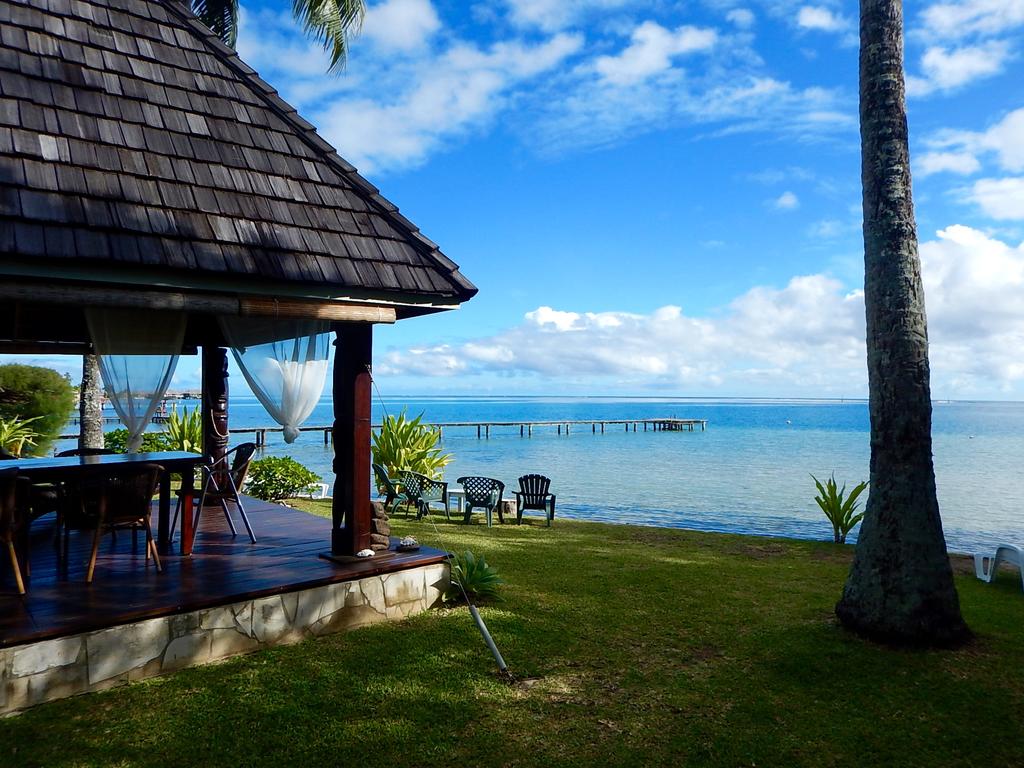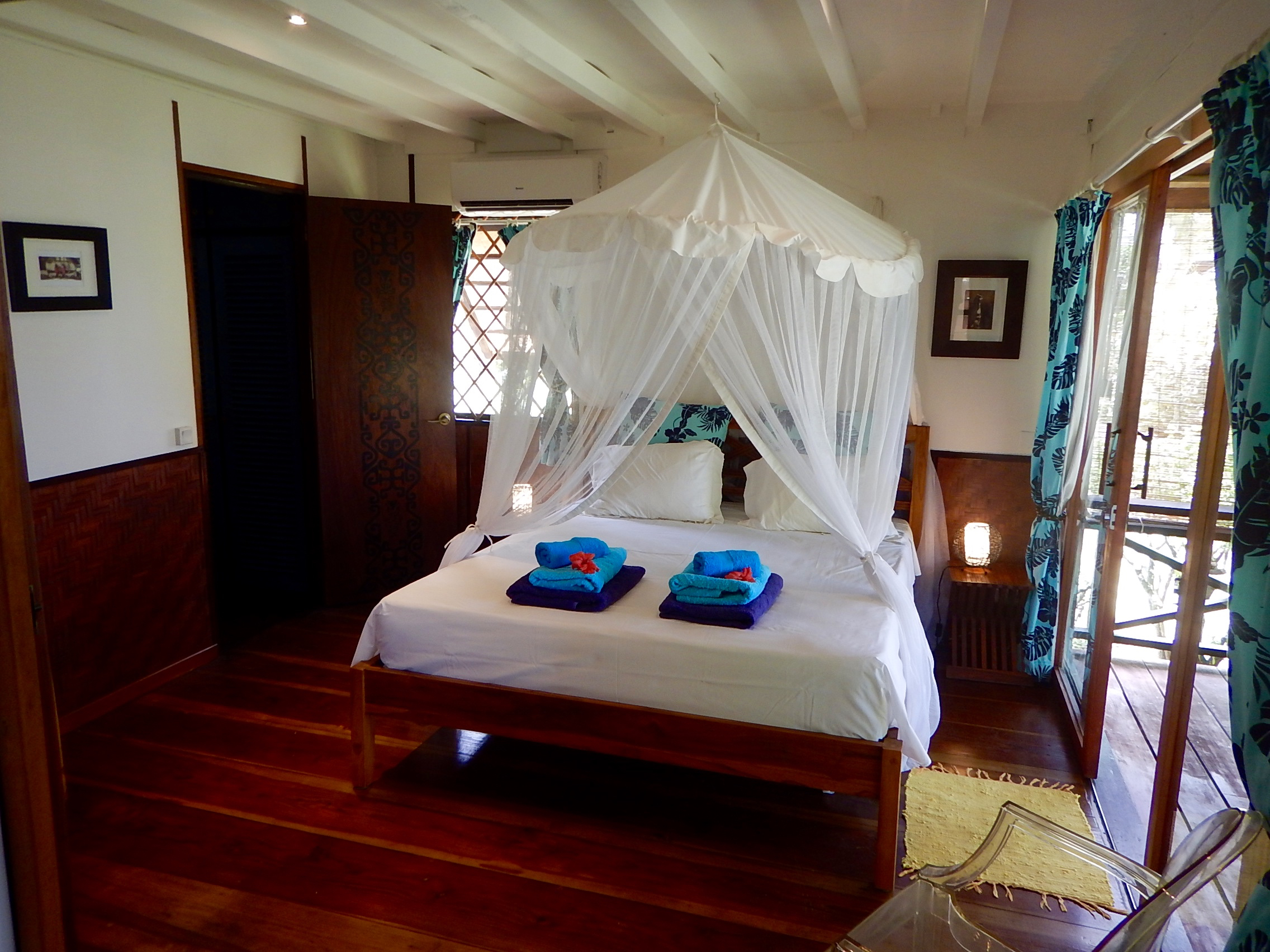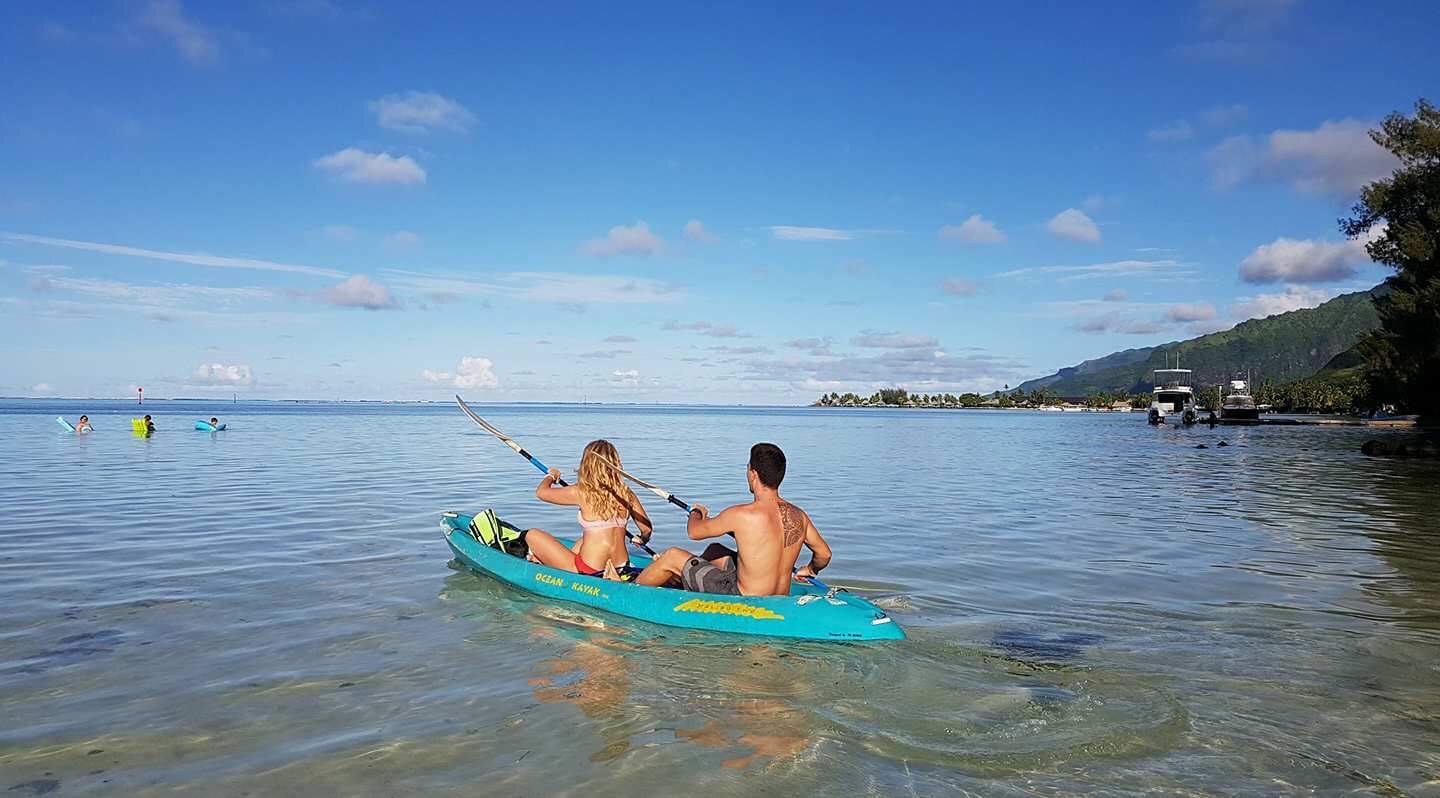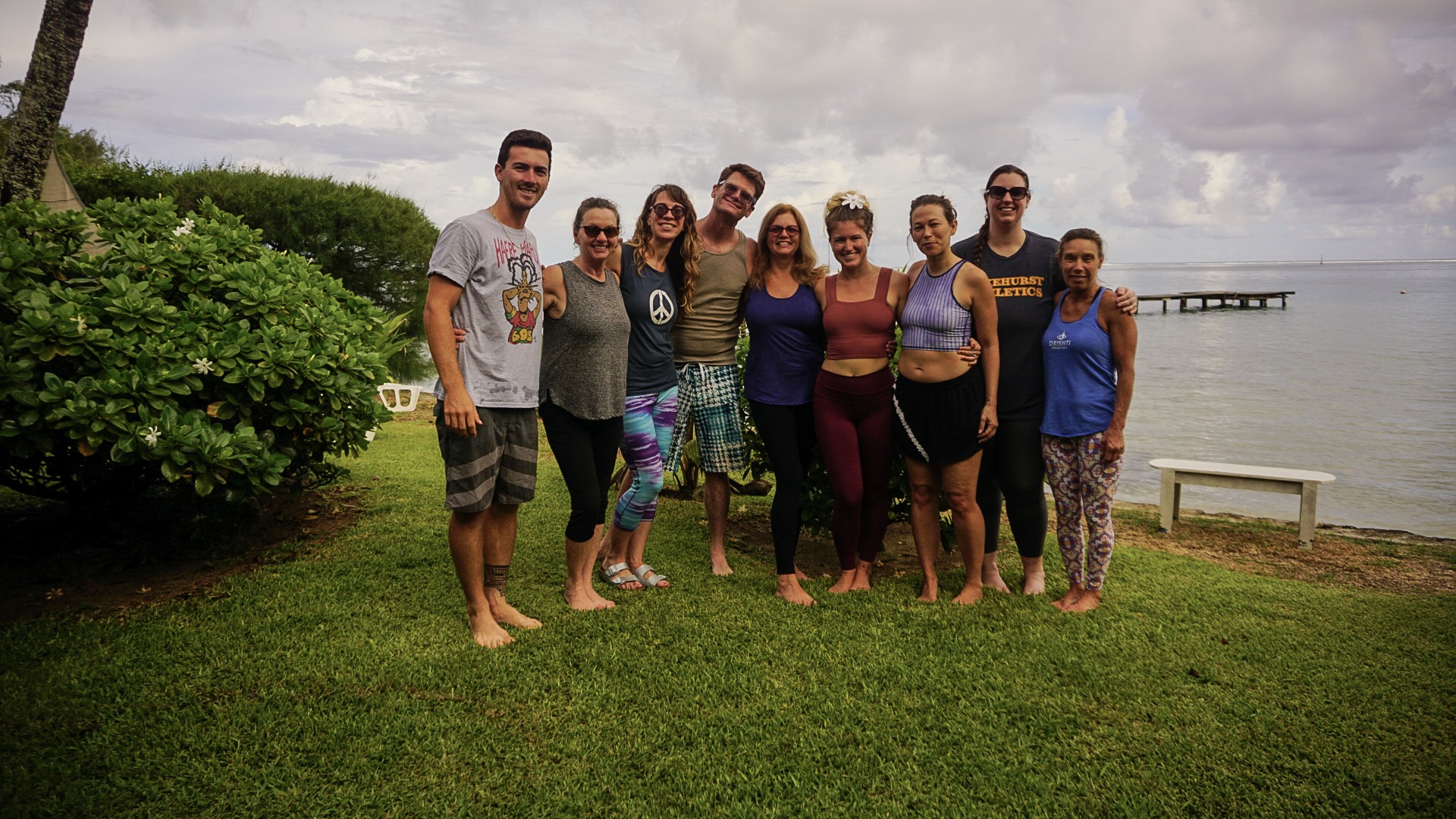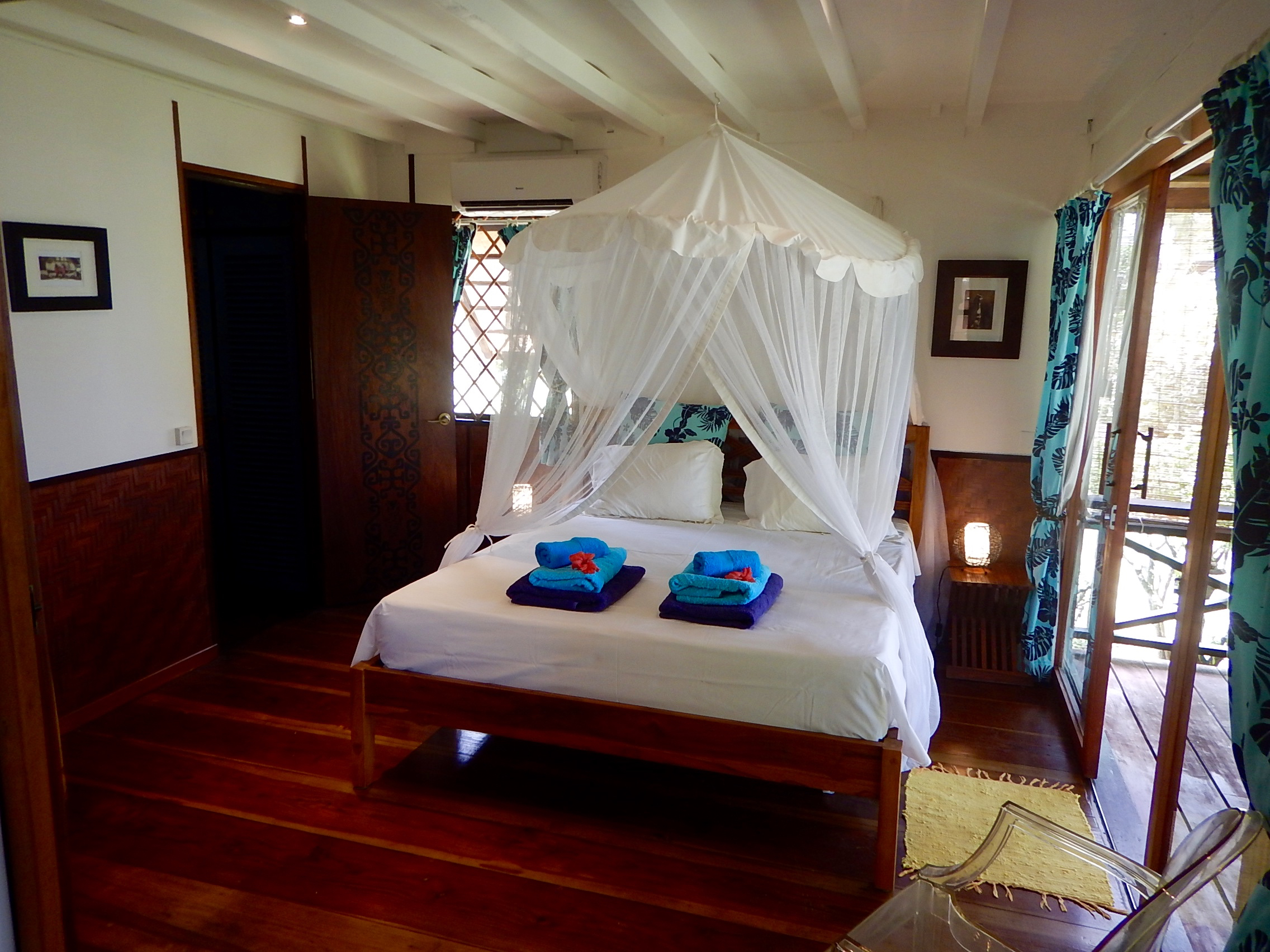 What's Included:
6 days, 5 nights stay in luxury Polynesian style beach-front accommodation

Daily yoga (ayurvedically inspired)

Meditation

Breakfast & dinner (ayurvedically inspired)

2 Ayurveda workshops

Coffee/tea/water

Transportation from the boat to retreat center * at designated times

Transportation is only provided on the island of Moorea, on retreat start and end dates only. Transportation will only be provided from the ferry station or airport to the retreat center. If you are coming from or heading to a hotel/Air b&b, we can help you to organize transportation for an additional cost if you'd like.

Transportation for group excursions

Bikes, Kayaks, some snorkeling gear

Visit to traditional Tahitian dance spectacular

30 Yoga Alliance® Continuing Education hours for Ayurveda
What's Not Included:
Airfare

Travel insurance * Recommended

Lunch (bikes are provided and there are shops and restaurants near by, also every bungalow has a fully equipped kitchen for your convenience)

Airport transportation (this can be arranged at an additional cost)

Boat tickets to arrive in Moorea (about $10 USD one way from Tahiti to Moorea)

Transportation during free time (bikes are provided, car transportation can be organized at additional cost.)

Soft drinks and alcohol
Optional Add Ons:
Island Tour

Massage

Private Ayurvedic Consultation

Snorkeling excursion
Wanderlust at heart, Lauren has been traveling, volunteering and teaching internationally for the past 5 years across Europe, North & Central America, and Asia. Lauren is a 500-hour registered Yoga Alliance (hatha, vinyasa, ashtanga, yin) & YACEP instructor for courses on ayurveda, prenatal, postnatal and kids yoga. Lauren is also an Ayurvedic Practitioner. She studied and practiced Ayurvedic Medicine, Therapies and Massage under Doctor Sreejith Kumar in Kerala, India.
For the past 3 years, she has been teaching on 200 Hour Yoga Teacher Training programs in Bali. She is now based in Tahiti offering Ayurveda & Yoga retreats, online courses and yoga classes. Lauren's teaching includes a balance of yin and yang styles, designed to open the heart and rediscover your authentic self. With a background in primary school teaching, psychology, and human development, Lauren's classes and workshops focus on self-inquiry and self-love.
Feedback
"Island Ayuveda is the complete experience, built on a solid foundation of yoga, Ayuveda, meditation, and nutrition. Besides, excellent yoga instruction, tailored to our needs each day, we experienced the island together in a safe van with an incredible Tahitian guide. We witnessed sacred ancient sites, visited the mountain vistas, swam in the turquoise waters, and experienced sublime Tahitian dance! Basically, Lauren thought of everything - which allowed me to completely let go and enjoy the fully curated experience. 5 stars all the way!!!" -Wendy





"Island Ayurveda & Yoga retreat was incredible! Lauren is a great instructor and presenter. She is well organized and correlated yoga with workshops. She creates a warm and welcoming environment! Well done! Thank you Lauren." -Diane





"Lauren is an amazing teacher! She is so knowledgeable about yoga and Ayurveda, and she shares this knowledge in such an understandable, relatable and generous way. Her warm personality and authenticity shows through in all her teachings. I challenge you to leave one of her classes without a huge smile on your face, it's just not possible! Love X" -Hannah D.





"Lauren is the most amazing yoga teacher. The teacher I aspire to be. Visiting Tahiti and Lauren's classes is on my bucket list. Novice or experienced at yoga Lauren will make you feel at ease. She has an amazing ability to know exactly what you need from your yoga class. I can not recommend her highly enough. Go to one of her classes and see for yourself, you will not be disappointed."— Esther C.





"I found Lauren to be such a warm hearted teacher who you felt really believed in the healing benefits of yoga and sharing in our stories as a united group. So I will leave you with your last words Lauren that have stayed with me 'You are beautiful just as you are'. It was lovely to meet you and wish you well on your little love island." -Lisa B.

Read more testimonials here.
Early Bird Pricing Until December 1, 2019:
Price listed is per person.
Room Moana: $1598 $1498 (use coupon code TAHITI)
Room Ra'i: $1532 $1432 until December 1 (use coupon code TAHITI)
Bungalow Mata'i: $1867 $1667 until December 1 (use coupon code MOOREA)
Bungalow Ava'e: $1867 $1667 until December 1 (use coupon code MOOREA)
Bungalow Mahana: $1898. $1698 until December 1 (use coupon code MOOREA)
****Please download the PDF below to see our room guide!****



Or contact us for more info..